CabinCare is a locally based, premier high-end, full service cleaning company that offers the highest quality cleaning services to vacation rental property owners and managers.  We offer a full line of vacation rental services by professionals that understand the high level of expectations that vacation rental guests have. The rating your property receives has a lot to do with the location and view, but the negative ratings usually have to do with how clean the property is when they arrive.
With CabinCare, you are making sure Vacation Renters are getting a great first impression!
A professional, quality cleaning service makes all the difference. The comfort & happiness of guests will lead to success for your vacation rental profits. Never worry about your property from miles away again, with our 100% satisfaction guarantee you can breathe easy knowing your guests cleaning needs will be met and exceeded each & every time!
When you choose CabinCare Vacation Rental Cleaning Services, your guests will want to return year after year! Our high standards ensure your guests have a relaxing stay in an inviting, comfortable and thoroughly cleaned vacation rental.
When you are ready, we will meet with you personally to custom tailor a cleaning program that suits not only your needs, but your budget.
WHAT SETS CABINCARE APART?
We offer the same Quality of service on each visit
We offer a 100% Satisfaction Guarantee

We are not only fully Licensed, but Bonded
We believe in consistent communication
We offer reliable, flexible, & emergency scheduling
We provide Email / text notifications after each cleaning
We provide photographs of any damage observed
We would be happy to supply our trusted and Eco-friendly products, or use your trusted favorites.
VACATION RENTAL CLEANING SERVICES OVERVIEW:
BEDROOMS:
Change / replace linens
Neatly make beds
Fold & put away extra blankets
Check all drawers & under beds
Dust furniture
Vacuum floor
Mop floor thoroughly (if applicable)
Check periodically for bed bugs

KITCHEN:
Thoroughly clean & sanitize sink
Unload dishwasher
Clean interior and exterior of appliances
Clean & polish stainless steel
Clean all countertops & backsplashes removing all items
Wipe off tables, chairs & bar-stools
Floors vacuumed, disinfected and thoroughly mopped
Put out fresh kitchen towels 
Put out dish tablets, fresh sponge, trash liners & paper Towels
BATHROOMS:
Cleaned & sanitize tub, shower and shower doors

Thoroughly clean & sanitize sink
Sanitized in, around & behind toilets
Shine all mirrors
Vacuum floor
Wash & disinfect floor thoroughly
Leave out bathroom starter set
Neatly put out fresh linens
OTHER AREAS:
Dust window sills
Wipe down patio table and furniture

Put out fresh sofa bed linens as needed
Shake out throw rugs & mats
Dust furniture
Vacuum all carpets & floors
Wash all hard floors
Clean and organize laundry room
Leave out starter packs of laundry pods

Leave out starter packs of dryer sheets
Deodorize
Thermostat manual adjustments


In summer it is not recommend to turn your ac above 76

Access to thermostat is required to adjust temperature during cleanings

WiFi units like Nest can be installed if desired
ADDITIONAL FEE BASED SERVICES:
Quarterly Deep Cleaning Services
Inventory management

Inventory scheduled quarterly
Inventory updated with photo documentation
Off site laundering of linens

All laundry is individually tagged, sanitized & freshened
Should we find evidence of staining or tearing in linen's you will be contacted 
Your Linens will smell and look their best
Toiletry and supply management

Restock paper towels
Restock toilet paper
Restock soap(s)
Starter packs of laundry pods
Starter packs of dryer sheets
Light General Maintenance

We will ensure no light bulbs are burnt out
Confirm all remotes have batteries
Make sure no knobs are loose
Periodically check air filters are changed regularly
Confirm all doors close and lock
Confirm all sinks drain properly
Confirm that all windows and doors open and close easily
24/7 Emergency Services
Professional Property Photo packages
Administrative Support Services

Guest Check In support
Guest Check Out support
Customized Welcome Baskets
Customized morning beverage / coffee basket
Process improvement support

Ensuring your guests have the best experience possible
Routine Preventive Maintenance Services
Vacation Rental Unit Interior Design Support
Please contact us to discuss your needs, and pricing.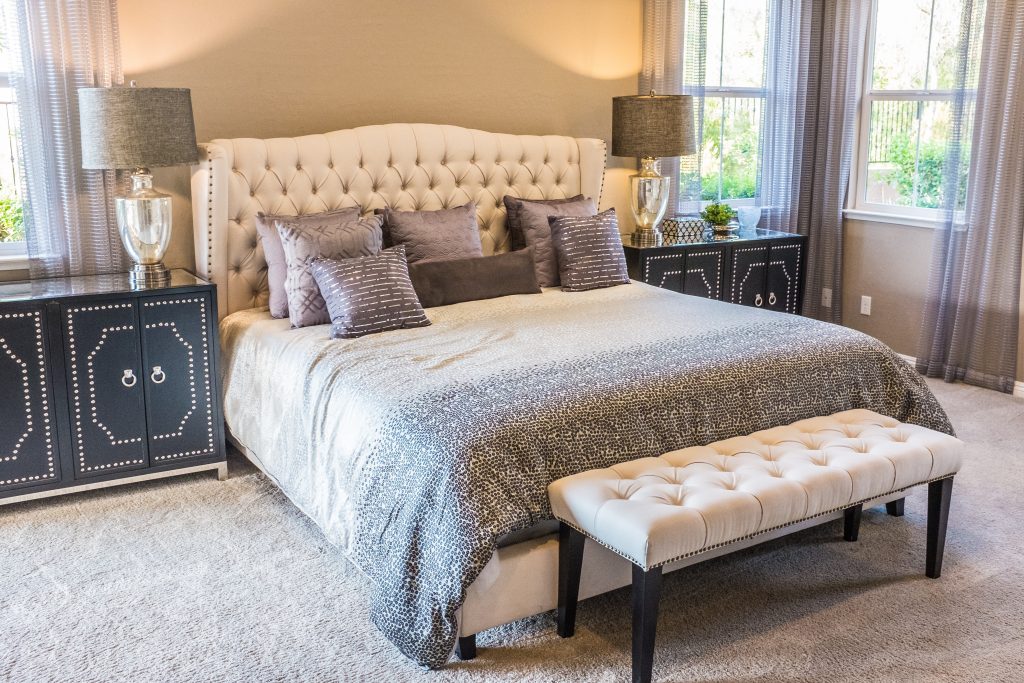 We had a few reviews on cleanliness that concerned us. As we are in Florida, there was no way to make sure our rental was being taken care of to get the nightly rental income we expected. Brian and I are very pleased with the recommendation to use CabinCare. The care and attention you put in has gotten great reviews. We couldn't be happier.