Frequently Asked Questions
While no FAQ page can answer all of the questions you might have, here are just a few of the answers we have given on some of the more "Frequently" Asked Questions that we have received at CabinCare.
If you don't see an answer to a question you might have, or you need more details about a service, there is no better way to get immediate answers to your questions than a call. Your questions will help us also understand where we should focus our time to clarify questions from interested users like you!
You can also submit your question directly to us by using our Contact Us page by clicking HERE or by emailing us directly by clicking HERE.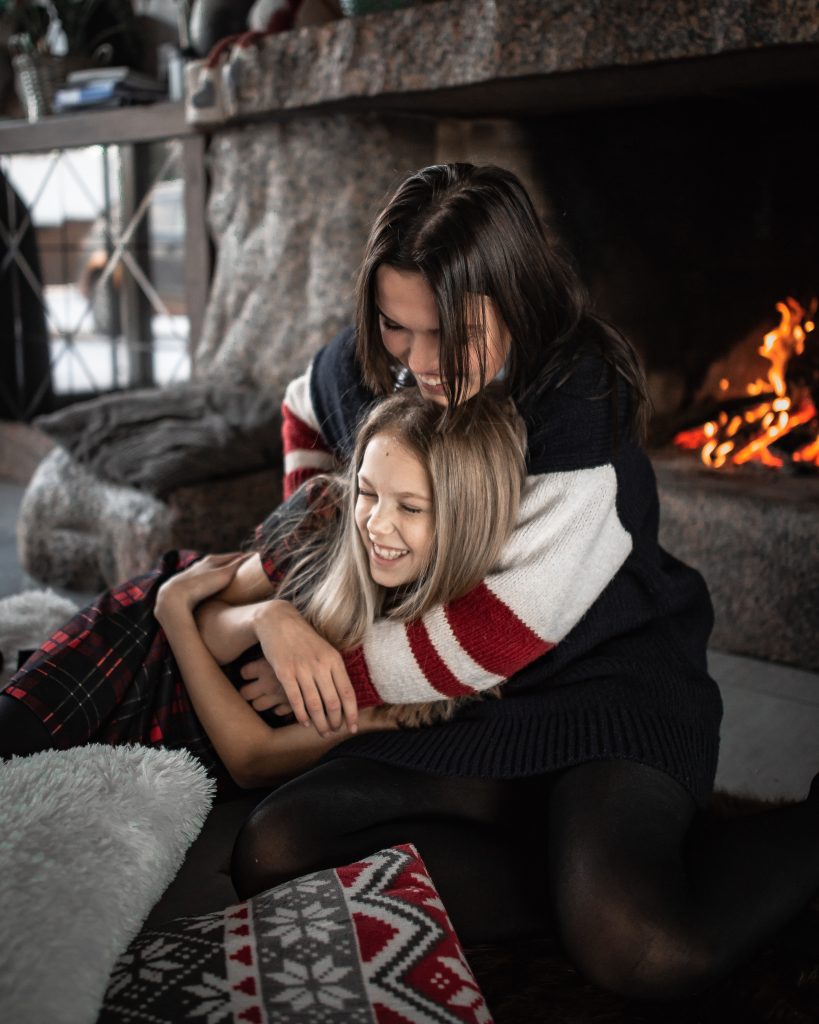 What services do you offer? (a must read...)
CabinCareWNC offers a full range of individualized services designed specifically to free up your time. As an example on how we can help you, we can:
Prepare for your scheduled visit before you arrive
Put down mulch or pine straw
Install external cameras for property security you can view on your smartphone
Clean up after you leave
Check on your property weekly, bi-weekly or monthly
Power wash your deck, or home
Clean out gutters & downspouts
Power wash your house
Clean internal and external windows
Get estimates from three local vendors for a renovation project
Accept your Amazon deliveries
Wait for any vendor vendor appointments (wait services)
Hold your house keys securely
Help manage your vacation rental business (VRBO, Airbnb, HomeAway, etc.)
Help you set up for and / or clean up after an event or party
Help you keep the house clean (weekly, monthly, or one-time)
… even help you prepare and clean for moving-in or moving-out
This is in no way a comprehensive list. You can see the services we offer along with a description by clicking HERE to visit our Services page. If you have something that you need done and don't see it, JUST ASK! Click here to contact us today!
How can I get an estimate?
Simply visit the Contact Us on our website by clicking HERE to Contact Us.  In your message let us know that you would like a quote and the services you are interested in. You might also consider contacting us by phone at 828.743.8029.
What is the difference between a proposal and an estimate?
A proposal is a fixed price cost for your project (short of project scope change or creep). If your request can be done hourly, the hourly rate will be a fixed price while we are on-site typically referred to as Time & Material. One of the value added benefits of working with CabinCareWNC is our billing structure. We bill in 20 minute increments, allowing you to only pay for the time you actually need to complete the project. Estimates on the other hand are not firm cost to complete the task or project. The final cost may vary (even slightly) based on your requests and any additional time you would like invested.
Does someone have to visit my house before I can book a service?
We wouldn't want pushy sales people coming to our house so we would never do that to you. We would be happy to provide an estimate, a bid or an hourly rate specific to your request, however it is always preferable for us to meet with you in person so we are able to discuss all the areas of your request that may impact the accuracy of your estimate or the time we believe it will take to complete a project or projects. Depending on the services you request, take Residential Cleaning or Deck Staining for example, while we are meeting with you, we will also obtain photos of areas and individual items that need attention and keep them on file here at our office for your future consideration.
What if I'm not happy with the services performed?
Then we are not happy. Please get in touch with us right away and we'll make arrangements to rectify the situation free of charge. We have a satisfaction guarantee that we stand by. Here it is again for your consideration:
Your satisfaction is 100% guaranteed at CabinCare. If you are not happy with any area we've done on your behalf… neither are we. Simply let us know. Call or e-mail us within 24 hours or the service (or after you arrive for your stay) and we will come back out and make it right free of charge.
This makes hiring CabinCare virtually risk free.
Are there any long-term contracts, commitments or contracts for using your services?
No, you do not. However, we do encourage you to request weekly, biweekly or monthly services to get lower prices. Most of our services do not require a contractual obligation of any kind. This allows you to cancel the requested service at any time and without any penalties or charges. With CabinCare you don't have to commit to any long-term contracts or specific number of appointments. We value your business and our ongoing relationship is our goal.
Is your company insured?
Yes. We are fully insured to protect you, your home, and your property from any accidental damage that could / might occur during our work. We are responsible if anything happens while on your property, short of an act of God.
Is there a Service Agreement?
Yes, We do have a Service Agreement. All clients are required to read the Service Agreement prior to their cleaning appointment. By having CabinCareWNC, LLC. work in and around your home and property you agree to ALL of the Service Agreement terms.
Don't see your question? Read this...
We at CabinCareWNC appreciate you taking the time to view our Frequently Asked Questions section. If you do not see your questions listed here, we encourage you to give us a call at 828.743.8029 or email us at CabinCareWNC@gmail.com and we will be more than happy to add your questions to the list above.
At the end of the day, you are our #1 priority and we appreciate your patronage!
Can I get a same-day booking?
If we can accommodate your request, we will. It is hard to guarantee same-day bookings, however depending on the day and the type of request, we can often meet this request. If you have not already, check our Get in Touch or automated scheduling feature on the top of our contact us page or for a faster response please call 828.743.8029.
Will you arrive at the exact time I book?
Being on time is the goal. We understand the importance of being on time every time. We understand things do happen. An accident on 64 can stop traffic for an undetermined amount of time, weather impacts drive time, kids get sick, tires go flat… the fact is no one knows what is going to happen or when. In scenarios where your service provider will be more than a few minutes late, you will be contacted on the number you provided to let you know our estimated time of arrival (ETA).
When am I charged for the service?
Depending on the service, you are not charged until after the service has been completed (IE: Vacation Rental Cleanings, Power Washing, Window Cleaning, etc.). On larger projects a deposit is required for us to schedule and get the task started. The deposit is typically 50% of the estimate approved. Your final invoice will be sent through the client portal, where you will be provided with payment options. For many of our services, your final invoice will reflect the amount of time that the service provider was working on your request (including travel, material acquisition, material delivery, etc.), rounded-up to the nearest 20 minute increment. If you have schedule a home check and have not provided a specific time or date, we will schedule the task when in proxcimity to save us the time and keeps your financial investment minimal.
CLEANING SERVICES QUESTIONS
What's included with your standard cleaning?
Here is a basic overview of what is on the Standard Cleaning Checklist:
All living areas of the house:
Dust surfaces
Dust and hand wipe furniture tops
Dust baseboards, chair rails, and door panels
Dust ceiling fans (within reach)
Glass tables cleaned
Cushions and Pillows fluffed and straightened
Vacuum carpets
Vacuum and damp mop floors (steam mop available upon request with advance notice)
Dust blinds, window sills, and lock ledges
Dust furniture
Dust pictures frames
Dust lamp and lamp shades
Dust and clean mirrors
Empty all trash
Bathroom(s):
Dust surfaces
Dust blinds, window sills, and lock ledges
Dust cabinets, door panels, and baseboards
Clean and disinfect surfaces
Spot clean cabinet fronts
Clean, disinfect, and shine showers and tubs
Clean and disinfect toilets inside and out
Clean and disinfect door knobs and switch plates
Shine fixtures
Vacuum and damp mop floors
Empty trash
Kitchen:
Dust surfaces
Dust blinds, window sills, and lock ledges
Dust chair rails, cabinets, door panels, and baseboards
Dust top of refrigerator
Clean and disinfect counter tops
Spot clean cabinet fronts
Clean and disinfect door knobs and switch plates
Clean and disinfect sink
Clean and disinfect microwave inside and out
Clean, disinfect, and shine outside of oven and top of range
Clean, disinfect, and shine outside of dishwasher
Clean, disinfect, and shine outside of refrigerator
Clean and disinfect kitchen table
Vacuum and damp mop floors
Empty trash
Bedroom(s): 
Dust surfaces
Dust and hand wipe furniture tops
Dust furniture
Dust baseboards, chair rails, and door panels
Dust blinds, window sills, and lock ledges
Vacuum carpets
Vacuum and damp mop floors (if non-carpet)
Change sheets (upon request)
Make beds (upon request)
Empty trash
You can also request extra items via your customer dashboard.
* Please note that hard wood floors vary, depending on foot traffic and previous cleaners used some streaking or filming may occur. Every effort is made to ensure a spotless finish however this is not always possible. Cabin Care utilizes professional strength cleaners and specialty cleaners based on client's requests.
* Some dust settling after your cleaning service may be inevitable, Cabin Care recommends an air filter or purifier to help remove airborne dust particles from the air.
* Please note that all appointments are time pending based on client's requested budget or needs. Not all items listed may be able to be performed within the time frame allotted to us.
Do I have to be home for my scheduled cleaning?
It's completely up to you. If you're not going to be home, make sure you let us know how to access your house by putting the information in your customer dashboard.
For many of our clients, this is not their main residence. Please consider using our Key Keeper services for the times you will not be at the property and would like us to come by and either prepare the property for your arrival or when you are at work or enjoying the beautiful surroundings.
Am I charged the full quoted amount even if it doesn't take that long to clean my house?
Each quote is different, some are a specific flat rate agreements and others are quoted as an estimated hourly price. Here is our stance:
We strive to be as accurate as possible on each estimated quote so there are no surprises for our customers or our staff. If your estimate or quote is based on an hourly price and we are able to accomplish the assigned task in less time, you're only charged based on the amount of time the services were being performed. If we finish early, you aren't charged the full amount quoted.
What we wouldn't want as a customer is to have a service provider rush through the service and to not do the best job possible. We also don't want them to be onsite or going slowly just to get the extra time, causing them to take longer than it should take to do the job correctly. Our Vision for the company here at Cabin Care, specifically relates to the members of our team and how we encourage their development and rewarding their performance.
If you see something that bothers you, please let us know your thoughts so we can actively address it by contacting us HERE.
How soon can you start?
Everything comes down to scheduling. If you have a project that required good weather to be completed (like exterior painting, deck staining, etc), we are at Mother Natures mercy. If your project request is internal (Cleaning, painting, etc), then the schedule will be much easier to manage. We are typically booked several weeks in advance, especially during "season." However, that does not mean that if you need a job done right away, we will not be able to accommodate your request. Let us know what you need and when you need it, and we'll do everything we can to accommodate your needs.
How many people do you typically send?
If you're on a recurring schedule, we'll do our best to match you with the same person / team going forward.
PAINTING & STAINING SERVICES QUESTIONS
Why choose CabinCare for our Residential painting?
We have earned the respect of our customers as evident in our customer testimonials. We use on the best, most durable paints and stains, and our staff is experienced doing painting and staining locally in Sapphire, Cashiers, Lake Toxaway, Glenville and Highlands. We work with you to not only understand your needs, but the desired outcomes for each project. During our no obligation consultation, we will work with you and give not only an estimate for the project, but give you an approximate starting date… weather permitting.
Can you paint the entire home?
Yes, we can! CabinCare can paint your entire interior and exterior. We can paint whatever you would like. We can paint the entire house or just a room.
What is the absolute minimum number of coats for painting an exterior surface?
Obviously the absolute minimum is one coat. However there are many factors affecting this decision. Details like how long ago the house was last painted, whether a color change is desired, or the type of paint used previously (acrylic, lead, a combination, etc.) will all be a factor.
When painting an exterior surface, remember that prior maintenance, and the appropriate build up for color and sheen are all necessary to ensure a good finish. Remember, on raw wood (which we have a lot of here locally) a good primer is highly recommended, followed by a finish coat. With some color choices a second, maybe even a third coat may be required to achieve the desired color and or sheen.
On your free consultation we can answer any questions you may have about the number and type of coats needed.
Will I need to paint two coats on the interior walls if I change the color?
Yes, with color changes, two coats are recommended to achieve the results you want. As the surface coating dries, the paint will "shrink." it if complete coverage was not achieved there will be bleed through. Also, two coats will help prevent "flashing," which is caused when an inconsistent surface sheen exists.
Will I need to paint the trim work (baseboards, window casings, door frames, etc.) need to be painted at the same time?
Well the answer is… that depends. Typically our response is no. What we have found is that if the trim is in good condition and there is no old paint color on it there is no need to paint the trim work.  If it does need to be painted, it will become (more) noticeable once the new wall color is applied.
Do we need to use primer before painting?
The need for priming depends on what kind of surface you want painted. Primers are wonderful and have been scientifically designed to prepare the surface, allowing paint to adhere better. Priming will be necessary if we will be necessary if painting over previously wallpapered surfaces, on raw drywall or areas where drywall repair was just completed, surfaces that were previously stained, and on a surface that has never been previously painted.
Can we supply our own paint?
Yes. Purchasing your own favorite brand or purchasing a low cost paint will often save a small percentage of your overall painting expense, but there is a stipulation that we must be upfront about. Supplying your own paint will void the CabinCare warranty. We do this because we do not know the source, age, how its been stored, treated or opened. All of these factors can and will affect the product ultimately affecting its application, curing, and long term performance. If you do purchase your own brand, we do not recommend storing paint for a long duration. At CabinCare, we purchase paint as we need it, assuring product quality while also providing our internal tracking a controlled lot number and color code for future need at your property.
How much prep work do you do?
In actuality, every mountain home (AKA: Cabin), fence, deck, etc. has different levels of prep that are needed. Age and weathering are a huge factor in determining the appropriate amount of preparation needed. In our professional option, the biggest key to a successful and long lasting result is the prep work. CabinCare thorough prep (and clean up) process often takes more than twenty five percent of the time. With our knowledge and experience, we determine and apply the right preparation for your situation and surface. We do not believe in cut corners and hope that attention to detail is something you believe in as well!
How many people do you typically send?
If you're on a recurring schedule, we'll do our best to match you with the same person / team going forward.
PROPERTY INSPECTION SERVICES QUESTIONS
Why should I hire CabinCare to do our Property Checks?
Many things can happen while you are not there, especially if you are not living there full time or only are using the property as a weekend retreat or seasonal get away.
A tree can fall at hit the house. Someone who is working in the neighborhood can realize that the house has been vacant for a prolonged period which will lead to a  break-in (they are on the rise in the local area). The power can go out and without electricity, mold can find it's way into you home causing not only a health hazard, but a huge financial cost. A water pipe can leak or break, causing water damage or walls, floors and if left unaddressed, cause mold. An animal can enter your home looking for food or shelter (from Raccoons to Black Bears) and cause an amazing amount of damage in just a short amount of time.
Without knowing about these events, or discovering them soon after they occur, the damage can grow and cost can quickly escalate.
What will CabinCare check when checking my house?
For many of our clients, this is not their main residence. When you retain CabinCareWNC will will check your Cabin (house and property) looking for anything out of the ordinary. We'll check inside and outside your Cabin.  We are specifically looing for evidence of a break-in, a broken window, any trees that have fallen, that the electricity is working, the refrigerator is working, all windows and doors are locked and if a guests has used your cabin, make sure it has be left clean and secure. If there is anything that we see that has changed since our last visit that needs to be brought to your attention, we will take photographs of your property and send them to you along with am emailed report of our finding.
While using the Cabin Check services, you will automatically be enrolled in our Key Keeper services for the times you will not be at the property and would like us to come by and either prepare the property for your arrival, when you need us to wait for a vendor (Wait Services), when you are at work during the day or simply enjoying the beautiful surroundings of the Highland-Cashiers Plateau.
Why should I pay CabinCare when I can have a neighbor check it?
Not only is CabinCare a neighbor (we live in Sapphire), scheduling the service adds dependability. While asking a neighbor to help you out once in a while (we have a few great neighbors as well..), but your neighbors are here to make full use of the area and want to be able to enjoy their time as much as you would.
Asking a neighbor to check on your property weekly or even when they are "up," puts an expectation on them to "work" and take time out of their schedule to stop by your home. If they find a "problem," now they feel compelled to keep helping to make sure the issue is addresses. This could take a few more hours or hours over a few days to be properly addressed. Even the best neighbor relationship could be strained and the last relationship that we want to strain as a property owner is the one with our neighbor. This is also a lot to ask from a neighbor because you are out of town, this is a second (or third) home or just because you are too busy.
The key is consistency. Your neighbor might not be able to check on a regular basis and as we already know, delays in discovering issues cause more time, money, effort and energy.
What does it cost to do Property Checks?
The question should be what will it cost NOT to do regularly scheduled Property Checks? At CabinCare, the monthly fee for Property Checks is currently $75.00 per month. We believe this is a small investment for the peace of mind that you will gain having us as your eyes and ears while your not here. What peace of mind you ask?
Just imagine having a break-in and not being aware of it for months. Think how you would feel if you planned a visit and drove up only to find that your property had been vandalized and your possessions had been destroyed or stolen, by a thief or an bear.  Think about the damage that a fallen tree on your roof could cause if no one discovered this had happened for a long time.
AS A SPECIAL BONUS
As a CabinCare monthly Property Check Services client, we will also include discounts for other value added services to not only maintain your Cabin, but keep it clean, as a part of your Property Check Services. If you use our Property Check Services in conjunction with our cleaning, power washing, painting, or Wait Services, $50 per month will be discounted from your service invoice for that month in appreciation for your relationship with us.