The CabinCareWNC Deep Cleaning Service option, as the name implies, is a more intensive and comprehensive top-to-bottom cleaning of your home. A Regular Residential Cleaning or what's considered a "One-Off Cleaning" Service (hiring a single time and taking care of the cleaning yourself) is what most people choose to do on a more regular basis (IE: weekly, bi-weekly, or monthly). This is often to maintain the level of cleanliness around the house.
Deep Cleaning is a much different and more detail orientated service as it reaches deep grime, dirt, dust and the not typically reached areas within the home. Many people would consider this level of clean as a "Spring Cleaning."
We do recommend a Deep Cleaning Service if you have not had your home professionally cleaned within the past three (3) months, if you use the property seasonally or if you do not traditionally use a professional cleaning service on a regular basis. A deep clean includes all the services of a standard clean but with more attention to details. This in depth cleaning will get your home extra clean.
Our Deep Cleaning Service is recommended for the first requests for our services. We do this to make sure we are starting every engagement is a uniform way and the property reflects the CabinCare attention to detail moving forward. Afterwards, our Standard Residential Cleaning service will be more than enough to keep your house in top shape with ongoing maintenance.
This Deep Cleaning Service is essentially a meticulous room by room cleaning. If you prefer, the cleaners can use the equipment that is already present at your property. In case you don't have the necessary tools or prefer the team to bring their own, they can do so for an extra fee.
Depending on your cleaning priorities, the team can cover the following areas:
So what does a Deep Cleaning service include?
It is a Standard Cabin Care Residential cleaning, with more focused attention to the details. When you do not use a cleaning service on a regular basis, certain areas of the home, especially in the most utilized areas, tend to be neglected.  Don't worry, it's normal and we can take care of that. Our Deep Residential Cleaning focus allows us to know exactly where to focus our efforts, whether it be under your bed, in the corners of the bathroom or that corner of the living room. With the Deep Clean, we prepare your home for easier cleanings in the future. Trust us, you won't be disappointed!
What does this service NOT include?
Lifting or moving of heavy items
Surfaces above arms reach
High ceiling fan(s)
Cleaning interior walls
Move In / Move Out Cleaning
Cleaning exterior windows (Available upon request)
Carpet cleaning (Available upon request)
Specific individual room (Available upon separate request)
Garage cleaning / organization (Available upon request)
Whole home organizing (Available upon request)
Post Construction / Renovation cleaning
On-site Laundry services (Available upon request)
Animal waste (Available upon request)
What we can't clean:

Mold removal (Referral Sources available)
Rust removal / Rust cleaning
Industrial cleaning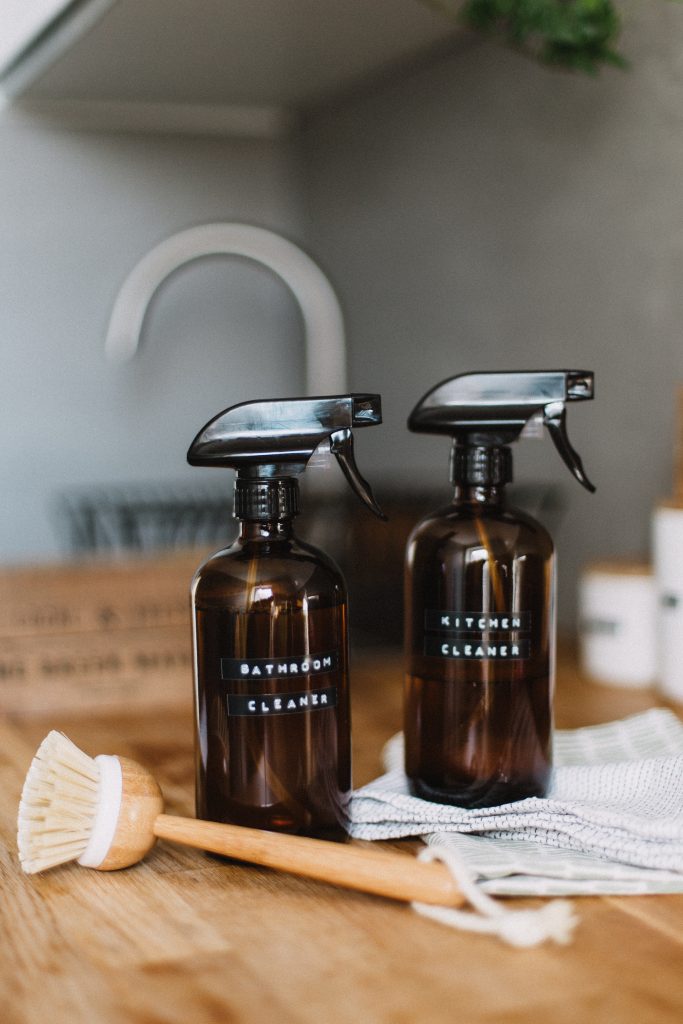 I would be happy to provide you with a review. We have been using cleaning services here for over six years. Over that time we worked with a few companies and one individual. All have told us that their first clean is a "deep clean." After we came up and walked into the house, my wife complemented right away how clean the house was. While we were unpacking, I started looking at the details. Honestly, everything looked fantastic. Thank you again for your attention to detail. I am glad we made the decision to hire your company to clean monthly.