Whether you need deep cleaning at your home, or you're looking for regular pressure washing services CabinCare understands how important the appearance of your home is. Pressure washing is one of the best ways to clean your deck, driveway, and home to remove stubborn dirt, stains, grease, pollutants, and other unwanted elements from the exterior. From one-time deep cleaning to a more systematic service schedule (yearly, quarterly, or monthly), we would be happy to provide the custom Power Washing solution you need.
What Surfaces Can Be Pressure Washed?
Pressure washing is ideal for most outdoor spaces. There are areas of your home that tend to be subject to more extreme weather conditions, including direct sun exposure, wind, rain, snow, heat, and even heavy foot traffic.
We offer pressure washing on the following types of surfaces:
Concrete
Exterior siding
Wood fencing
Decks
Gutters
Masonry
And more!
You will be amazed at how professional pressure washing can restore your deck, siding, walkways, wooden fences, stones, pavers and other spaces. Keeping your property systematically power washed can drastically boost your curb appeal and increase resale value.
Get Free Estimate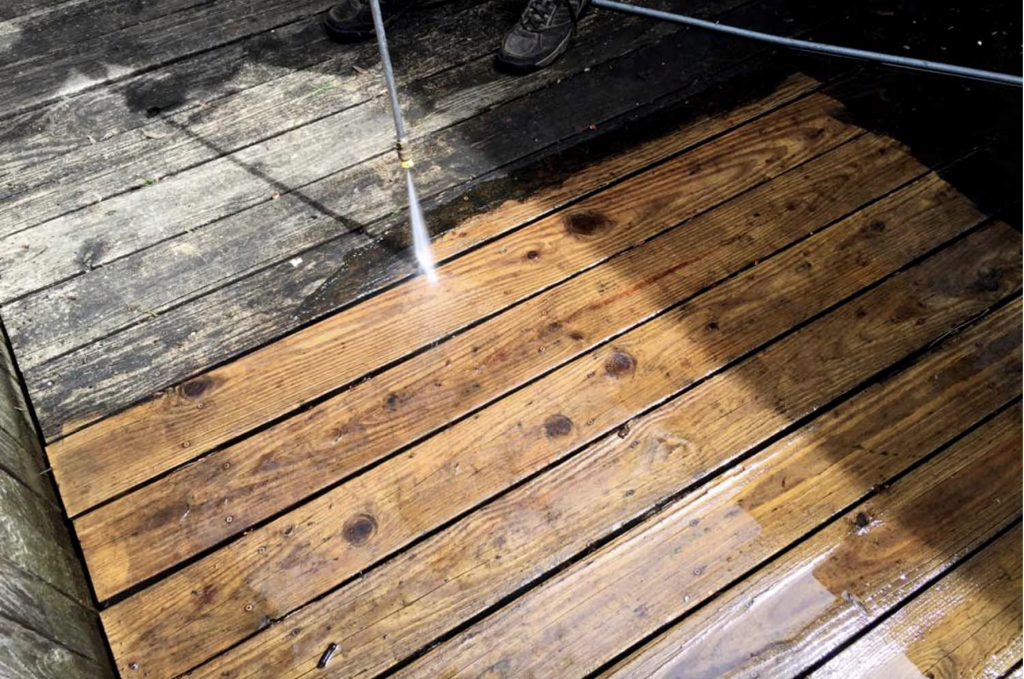 We would be happy to provide a testimonial for you. You guy's did a really great job. The customer service was excellent. Scheduling was easy and communications were professional. You were great to work with and were one of the only vendors that I can remember that showed up on time, and gave us a written estimate. Well done sir.