CabinCare Pet Sitting Services are a great alternative to having your pet placed in a kennel while you are away for a vacation, a business trip or even for that much needed date night with your significant other. Pet Sitting in your home is vital to the health and well being of your pet. Staying in an unknown and often chaotic environment, even for a short amount of time is stressful.
With CabinCare, not will they remain safe within the environment that they already know (their home), but they will be able to keep their normal routine, all while receiving lots of love, attention, playtime and exercise.
"Animal people," blessed that we are able to enjoy doing something we really love.
If you need someone you can trust to simply watch your home while you are away for a few days, you would like to add a midday potty break, have a little outdoor exercise, or even need a "Pet Taxi" to take your pet to the vet or dog groomer… we would be honored to meet with you to become acquainted with your pet FREE OF CHARGE so they feel comfortable when we come for our first visit.
If you need for us to care for your dog, cat, bird, fish, iguana or other household pet, we take great pride in taking care of your pets and your home. We offer daily visits, overnights and short term live in needs.
We offer local services for pet owners and home owners right here in Sapphire, Cashiers, Lake Toxaway, Glenville and Highlands.
Call us today at 828.743.8029 to schedule an in-home consultation!
CabinCareWNC is bonded & fully insured!
BENEFITS OF IN-HOME CARE:
Dogs especially thrive routine and like humans are creatures of habit. With in-home sitting you can rest assured that you doe will remain in his or her routine the entire time you are away. While he or she will miss you, the familiarity of remaining in his home should help reduce any anxiety he or she may experience.
EMOTIONAL HEALTH:
The emotional health of your pet directly relates to their physical health and there is significantly less stress to a pet (especially a dog) when it remains in its environment. The desire for attention, boredom, and loneliness is not unique to us humans. We all crave snuggle time. 
PEACE OF MIND:
Many of our pet parents worry when they have to leave their pets behind. Like you, we worry and wonder if they are comfortable, frightened, same or lonely. For these reasons and others, in-home pet. sitting is a wonderful alternative to a kennel.
NO PICK UPS OR DROP OFFS:
CabinCare's in-home pet sitting services immediately reduces the inconvenient, time consuming and costs associated with the process of boarding. You don't have to worry about traffic delays, an event running late, a plane being delayed or any number of other situations. AS soon as you come home, your dog (or cat) is right there waiting for you.
Available 7 days a week!
What does a 30-minute visit include?
Lots of one-on-one attention playtime and exercise with each of your pets
Feed and provide fresh water at times similar to their usual routine
Administer medications and dietary supplements
Adjust lights and curtains to give home a lived-in look
Arrange for medical care if needed
Poop scoop yard and/or litter boxes
Bring in mail and newspapers daily
Take trash out out and in on your regular pick-up day
Water houseplants
Less stress
TERMS & CONDITIONS:
Payment for services: Payment is due in advance of services and upon scheduling. If additional services or time is required, don't let it worry you! We will will invoice you. We have set up multiple payment methods to make it easier for you, one is a new app called the CashApp. From here you can make payment real-time.
Pricing: Each scheduled visit is a minimum of 1/2 hour long and each visit is a flat rate minimum of $25.00 (including local travel).  Each additional 1.2 hour desired receives a $5.00 per hour discount (thus billed at $20.00). For vet and grooming visits, services are billed in 15 minute increments at $12.50 (including local travel and wait times). Overnight requests are billed on a flat rate basis, from 8:00 pm EST to 8:00 am (12 hours), at $100.00 per over night. Prices are subject to change.
There are extra charges for the following:
Have your pet taken to the vet or groomer – additional $25 per trip which included wait time for services.
Multiple dogs / cats.
There is an extra $25 charge per visit on holidays.($30 per visit on Thanksgiving Day & Christmas Day and $50 per visit on new years Eve past 8pm EST.)

Holidays include but may not be limited to: Easter, Memorial Day, Fourth of July, Labor Day, Thanksgiving Day, Christmas Eve Day, Christmas Day, New Year's Eve Day, New Year's Day.
Due to demand, there is limited scheduling availability. Please reserve early.

There is a 50¢ per mile charge for homes located outside of a 5 mile radius of downtown Cashiers, NC. and Highland, NC.
Bad Check Policy: A $30 fee is assessed on all returned checks. All fees are due promptly and must be paid via money order, cashiers check, cash or using the CashApp.
Location limitations: Add an additional 25% for all remote areas serviced. If you have a question please contact us or request a quote.
Cancellation: Unless you give us 7 business days, if you have to cancel your pet/house sitting needs, for whatever reason, there will be a $25 cancellation fee charged. We apologize for this, but Pet and House Sitting is a very requested service. If we've booked you, we may have had to turn others away due to lack of availability.
Veterinary Care / visits: Please make sure your vet is aware that CabinCare will be taking care of your pet(s), and that you have arranged payment with your vet should a need arise to bring your pet(s) in.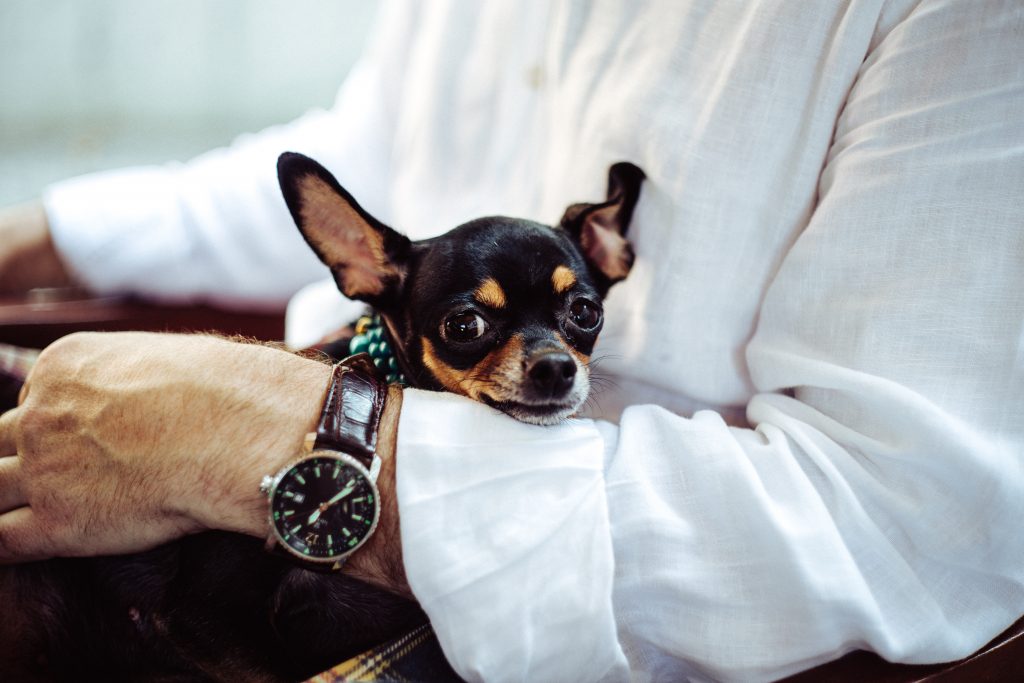 Cleo is just IN LOVE with Jaden! Every time she watches her, she sleeps like a baby! We couldn't be happier with having you and your daughter over while we are away, so much so we are constantly looking for things that we can do so Cleo can have a play date! It is so much more comforting to have her "on her home turf" as you said, and not having to worry while we are out! Thanks!